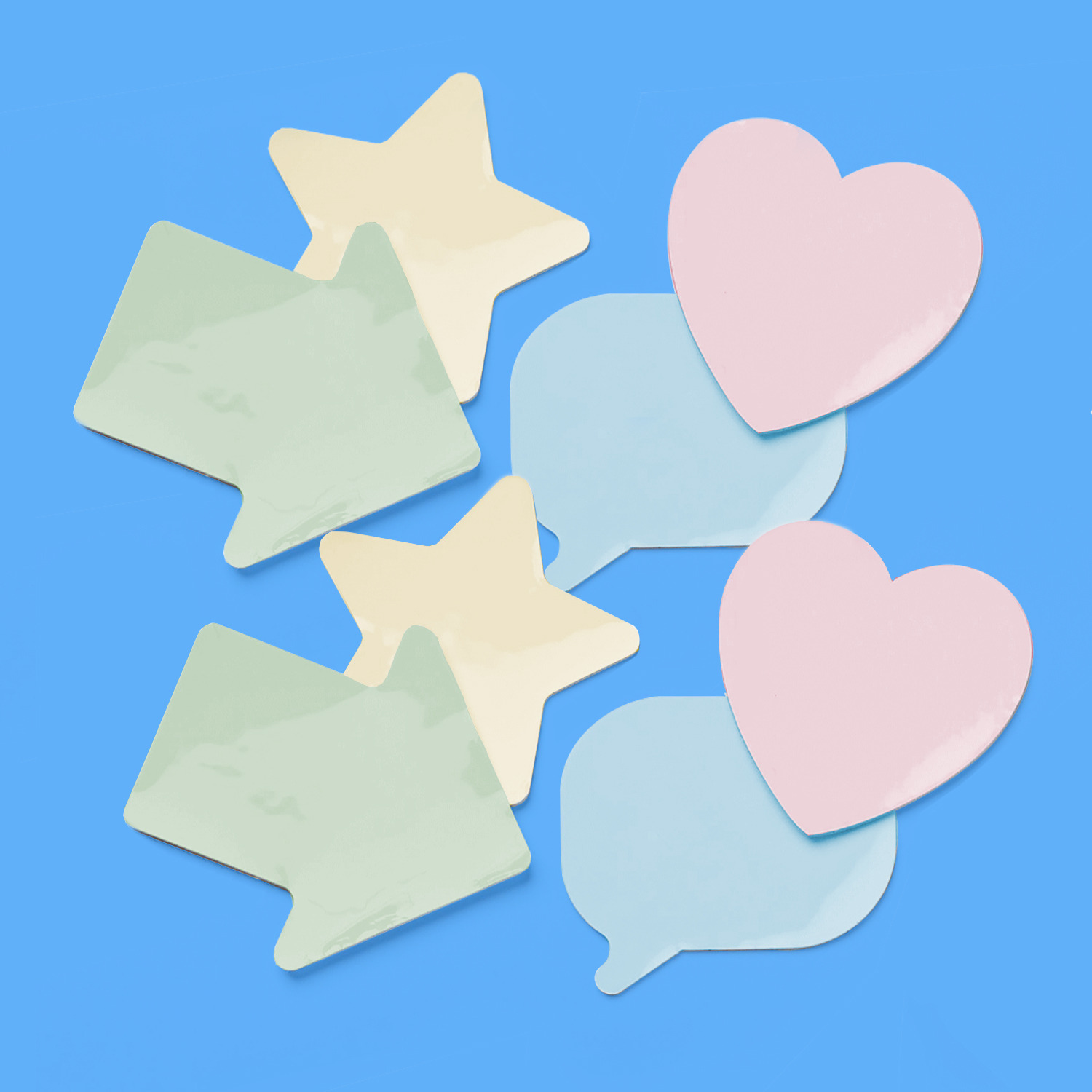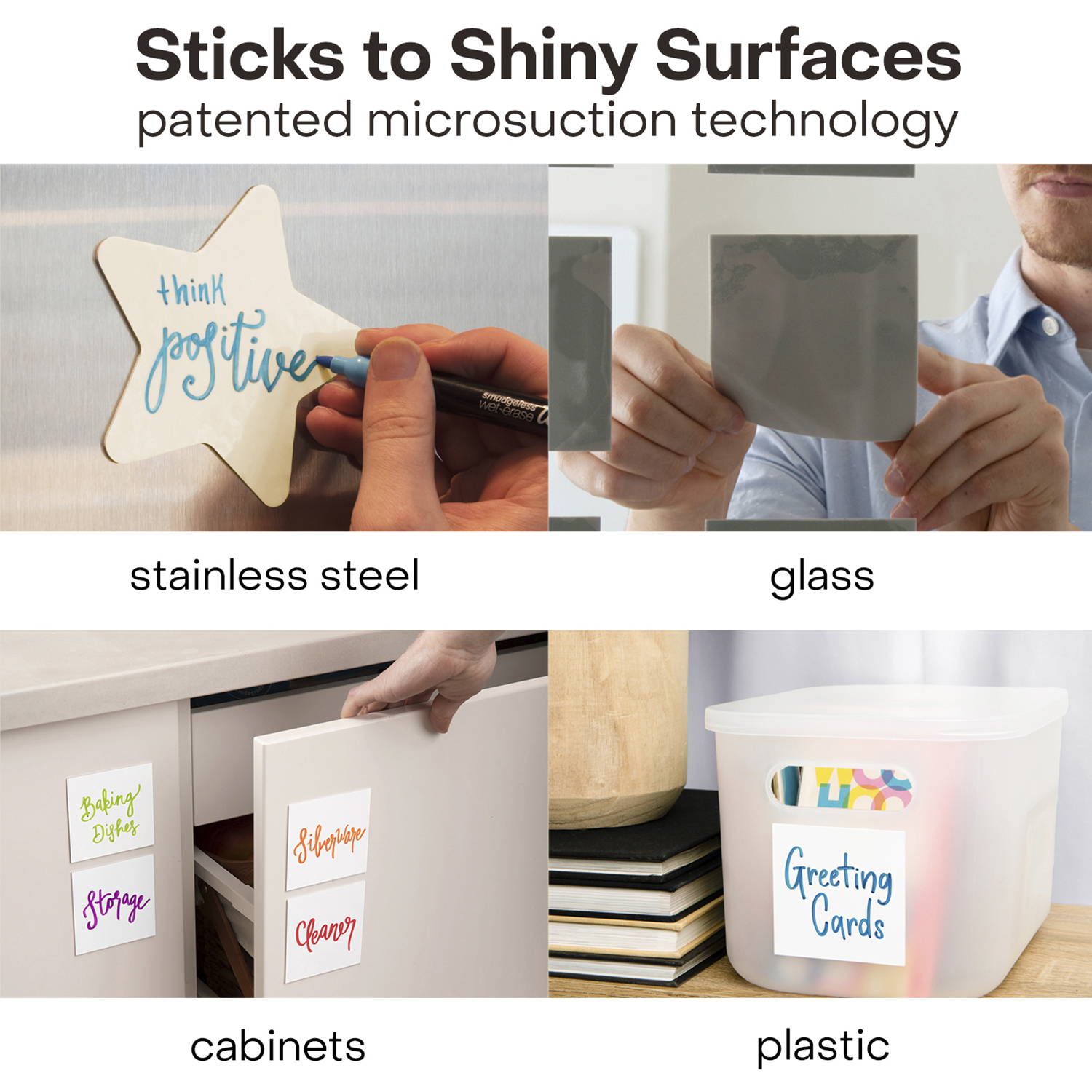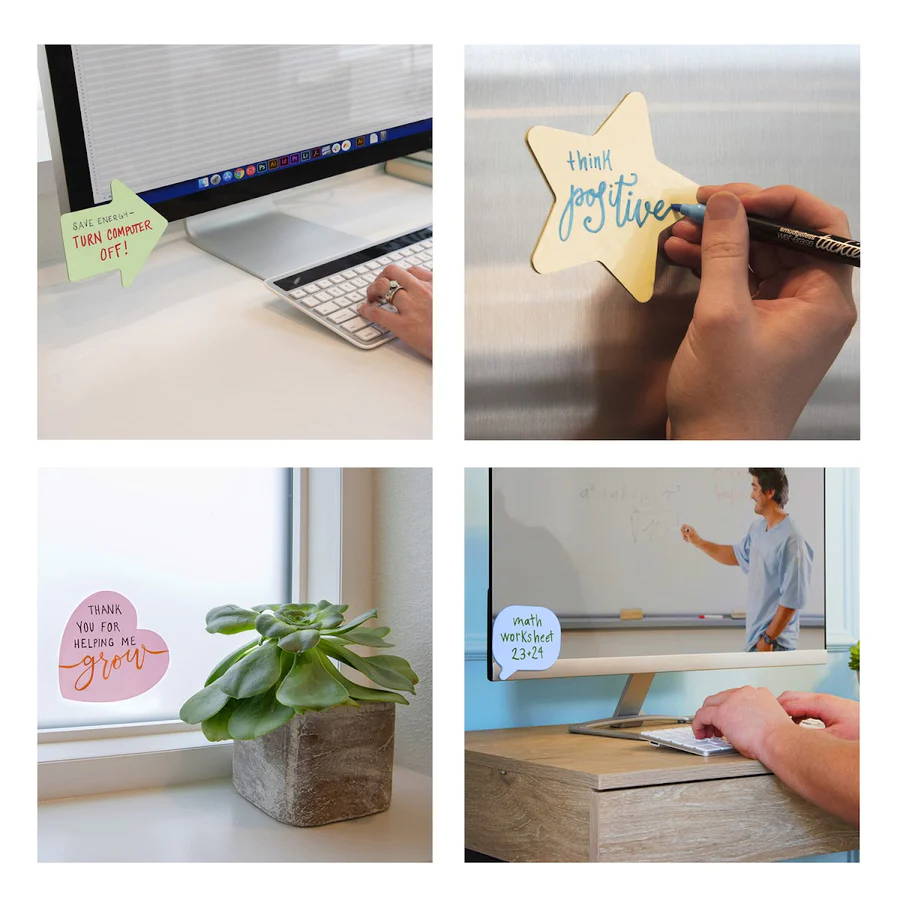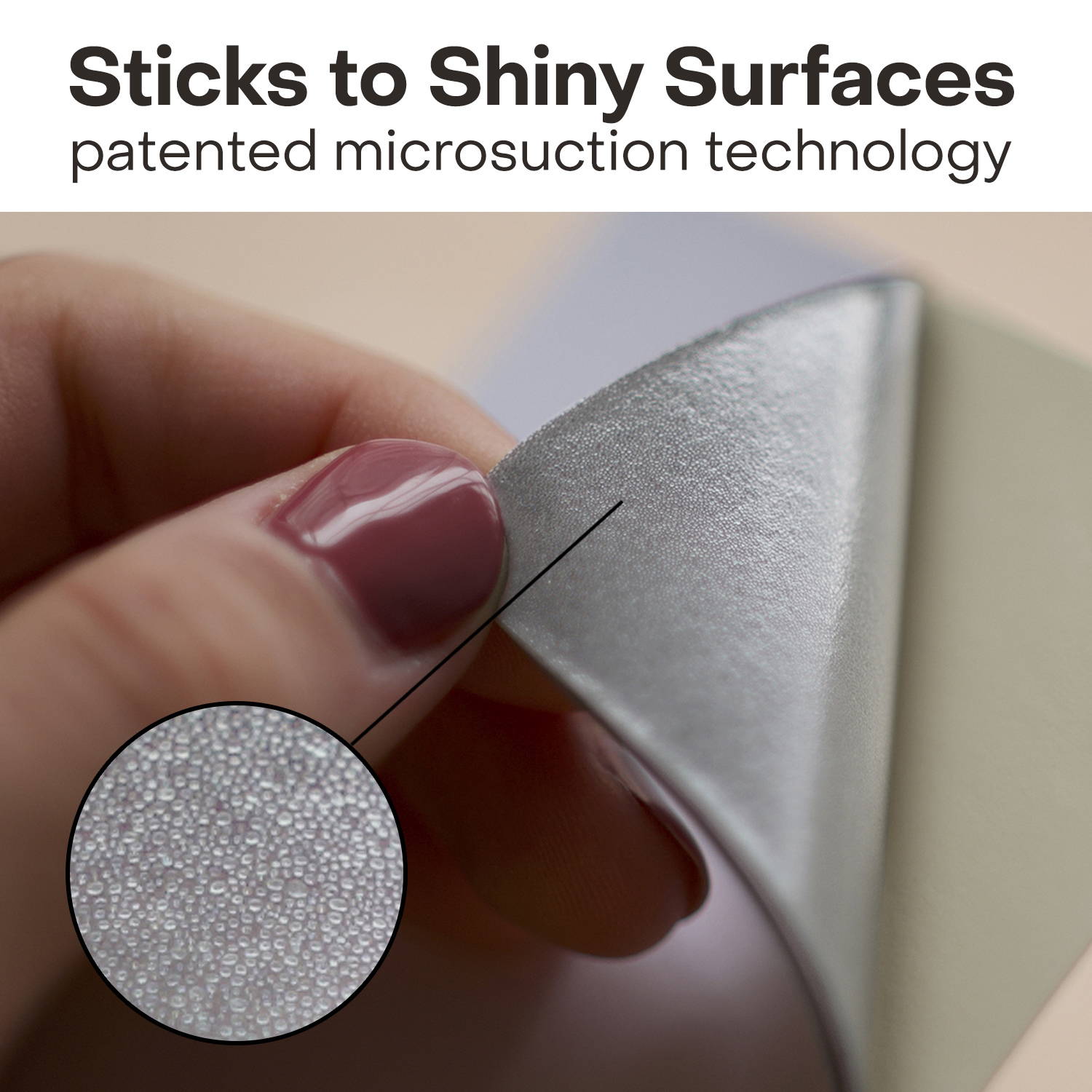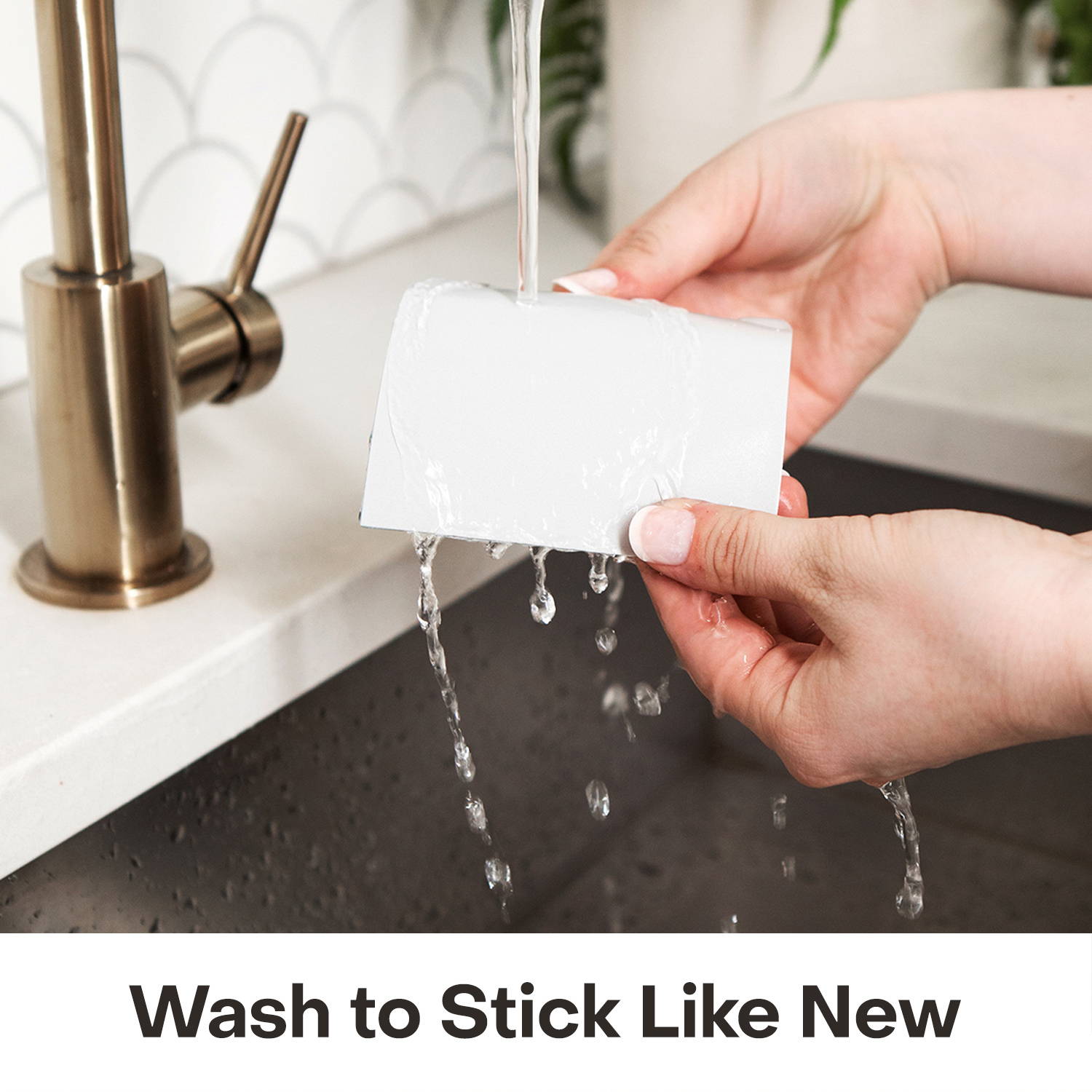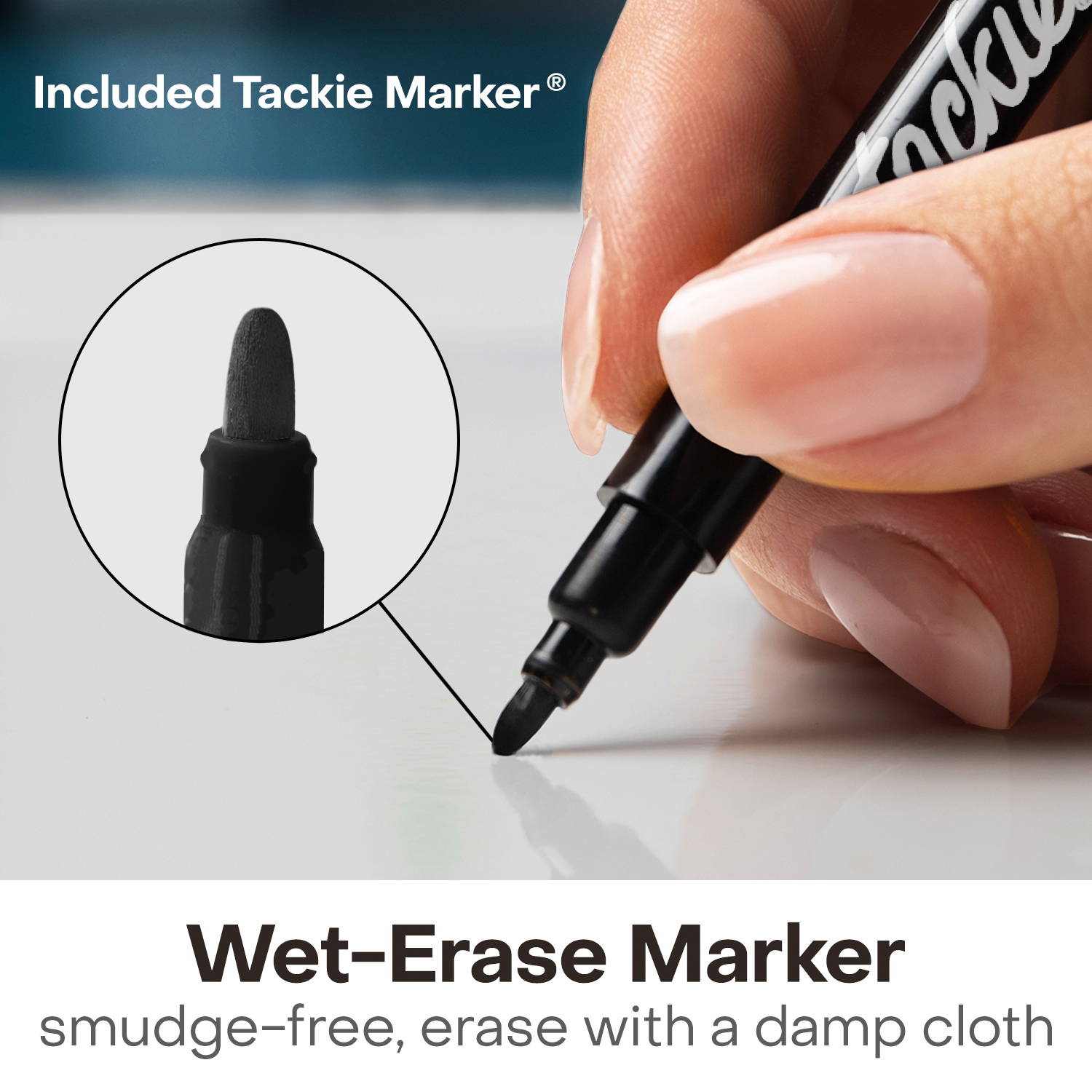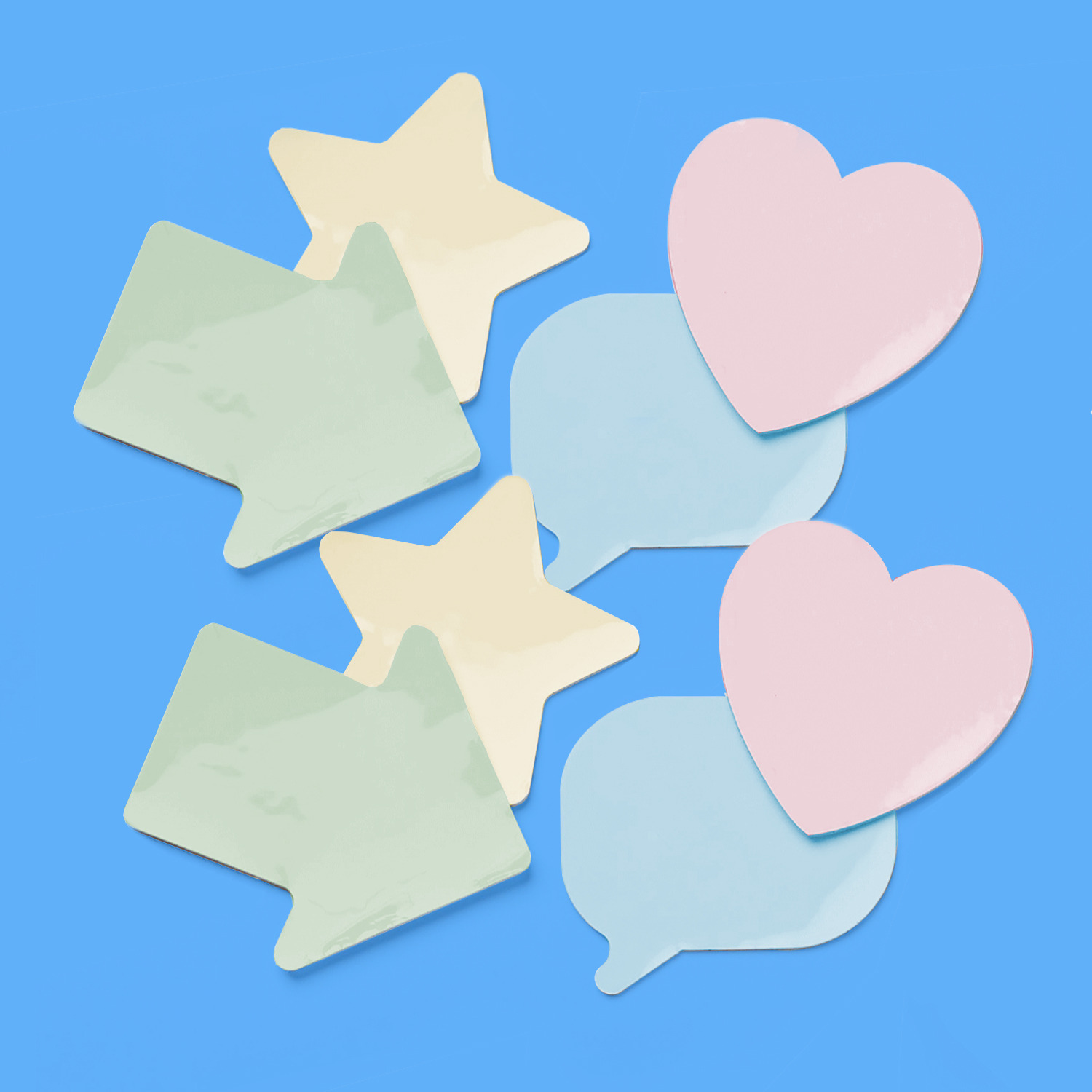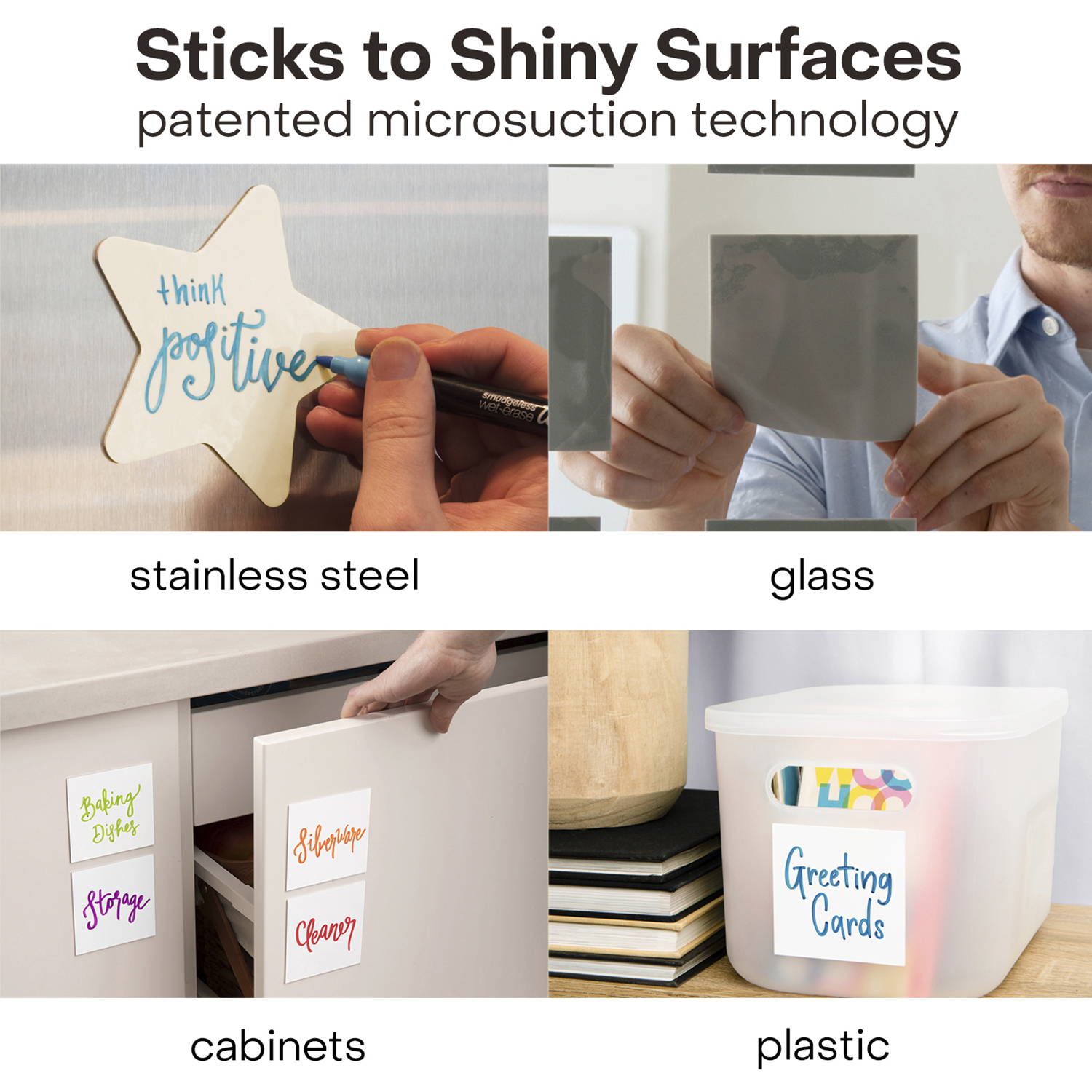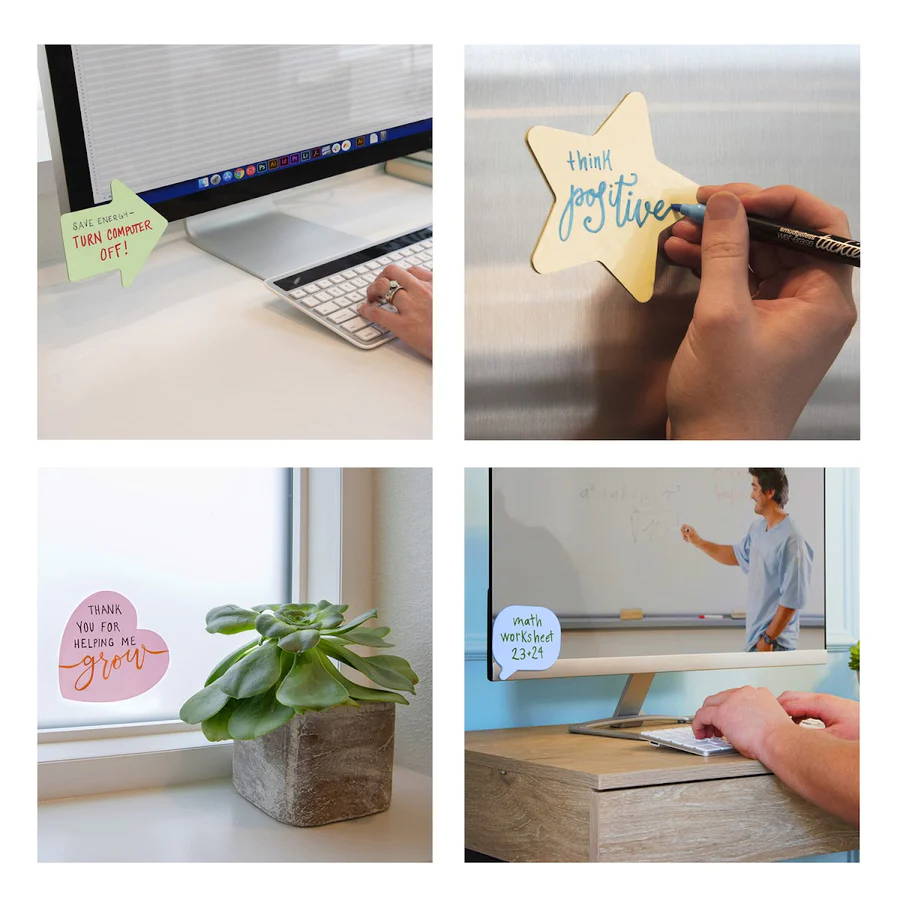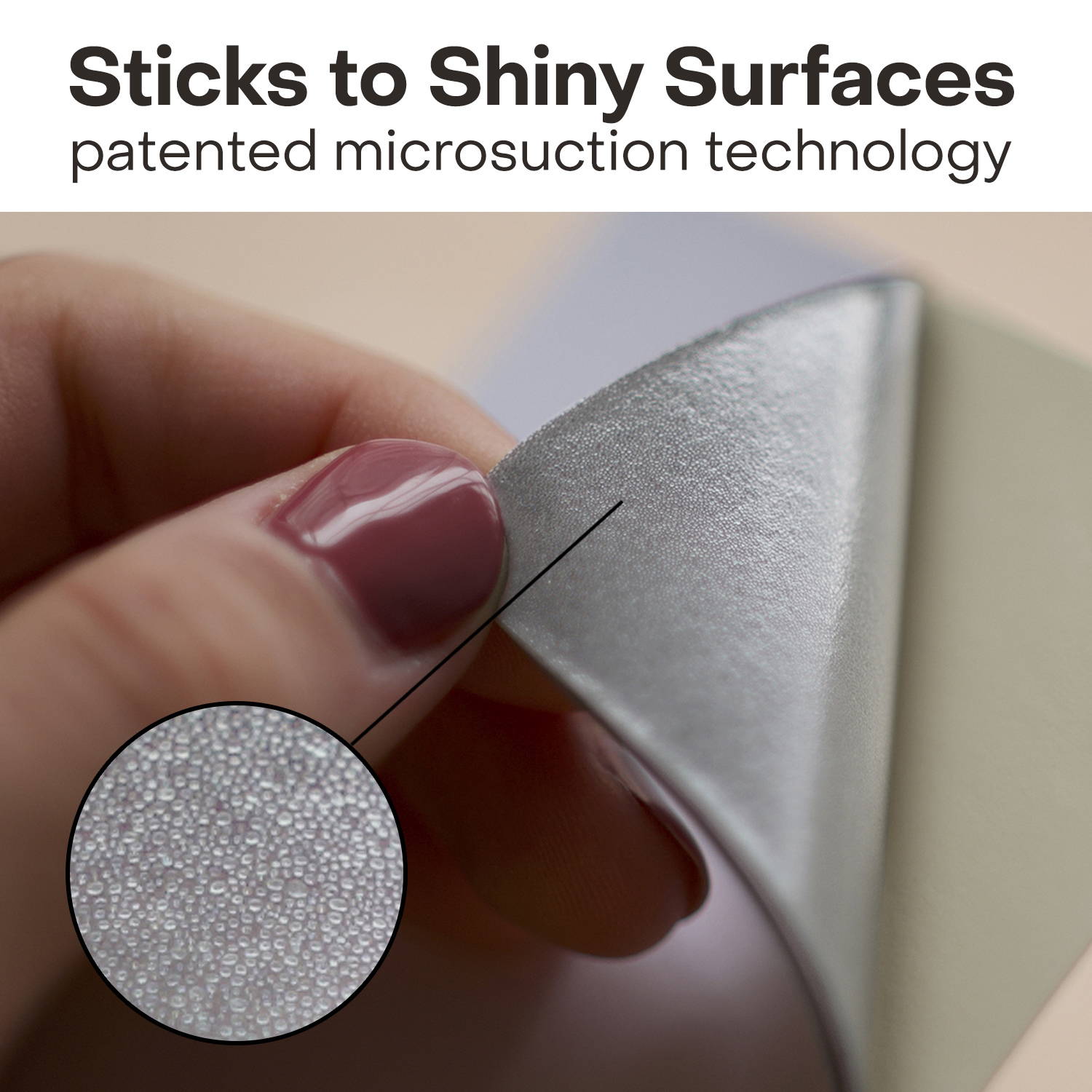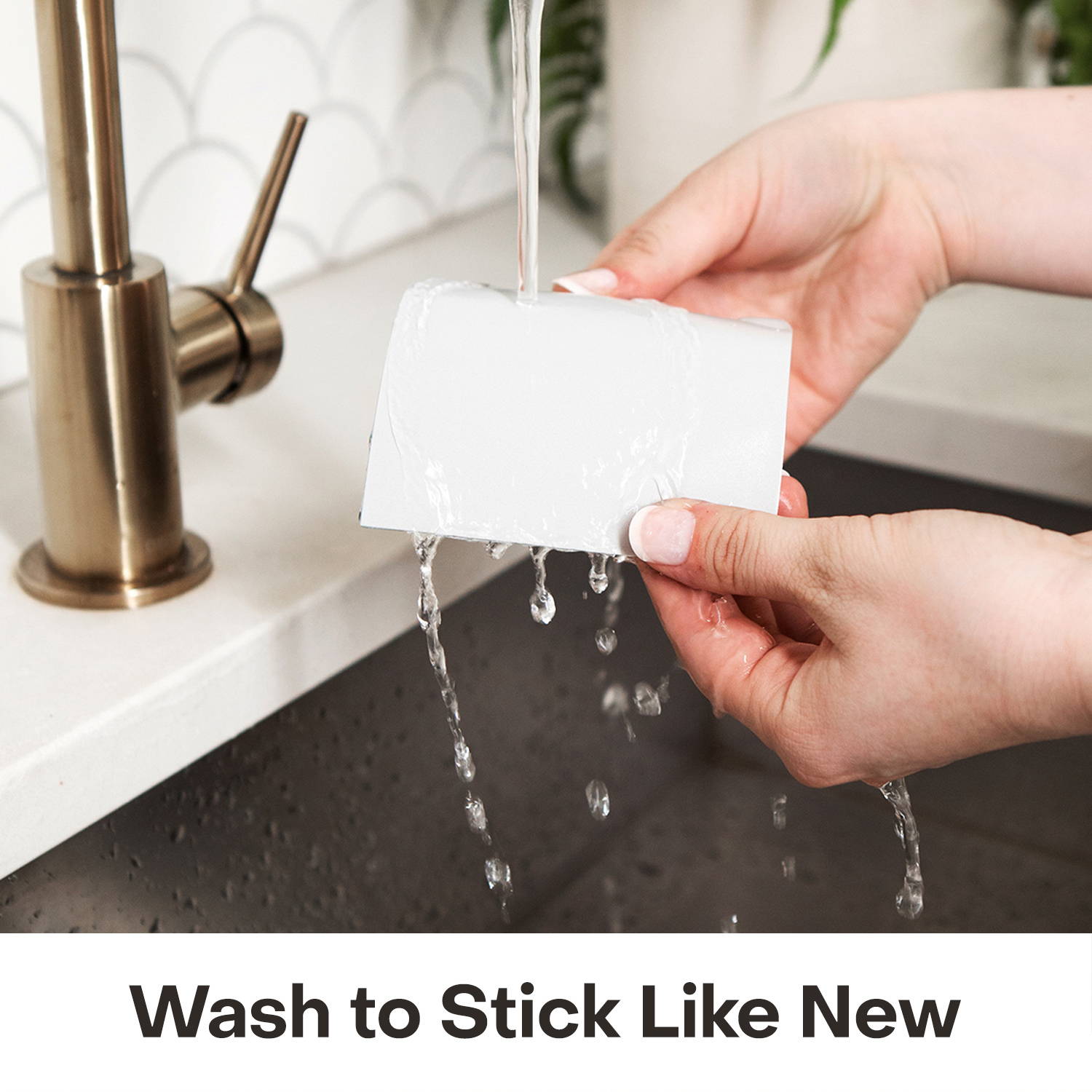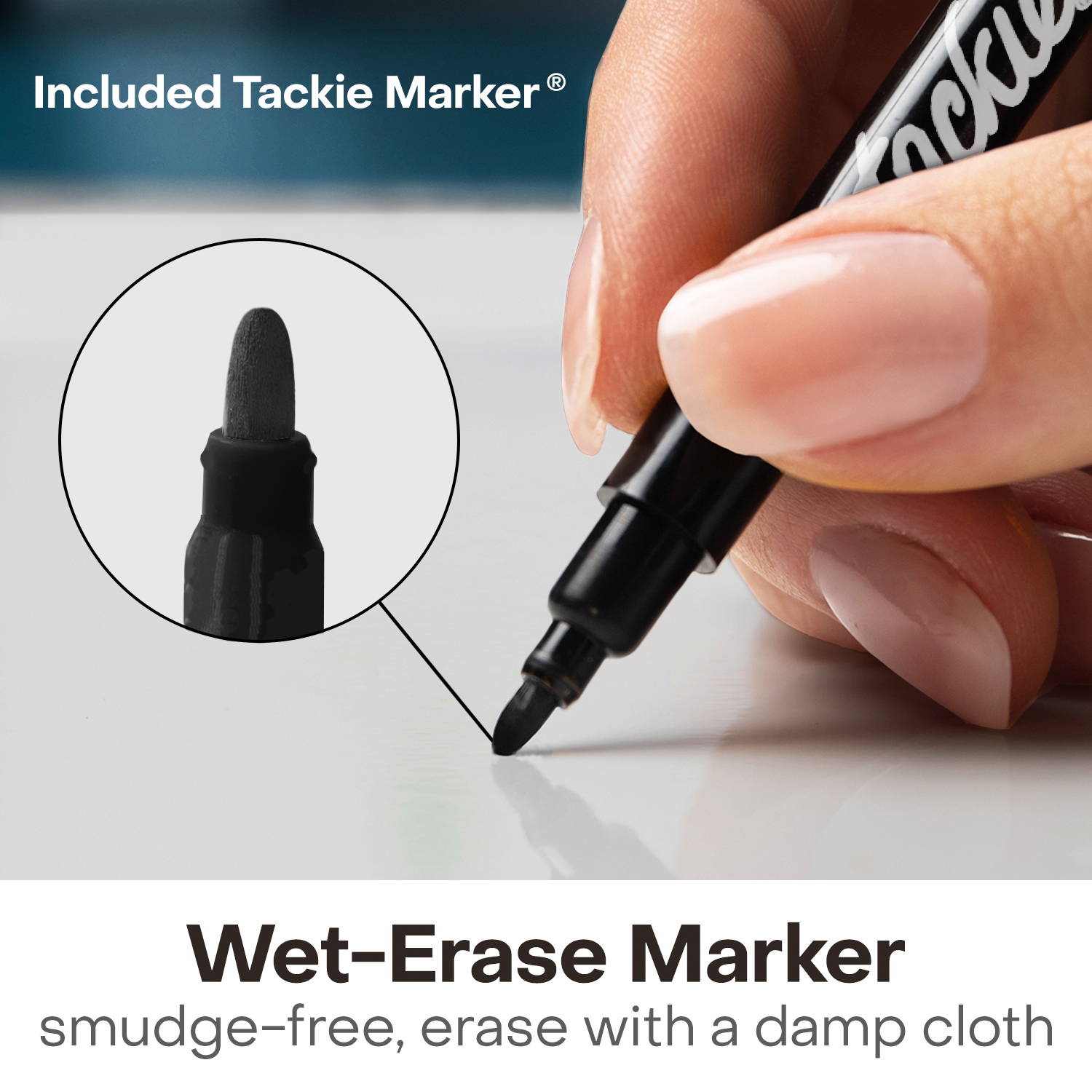 Reusable Sticky Note Shapes 8-Pack

---
$24.99
Automatic discount will apply once $30 of other products have been added to cart!
---
Never waste another sticky note with reusable M.C. Squares Stickies. Guaranteed to write, stick, wipe and reuse for 2 years after purchase. Perfect for shiny surfaces like metal, glass, plastic and cabinets.
Our Stickies are huggers! They stick to shiny surfaces like magnets to metal. Clings to shiny, non-porous surfaces: stainless steel, plastic, glass, cabinets, and ceramic.
Save hundreds by replacing wasteful paper sticky notes. Post it, restick it, wash it and reuse it thousands of times
Durable whiteboard front and a re-stickable back - we'll replace a worn-out Stickie within 2 years of purchase! Replacement details are in the packaging.
2 Stars, 2 Arrows, 2 Bubbles, 2 Hearts - measuring roughly 4" x 4" each
Not recommended for painted walls.