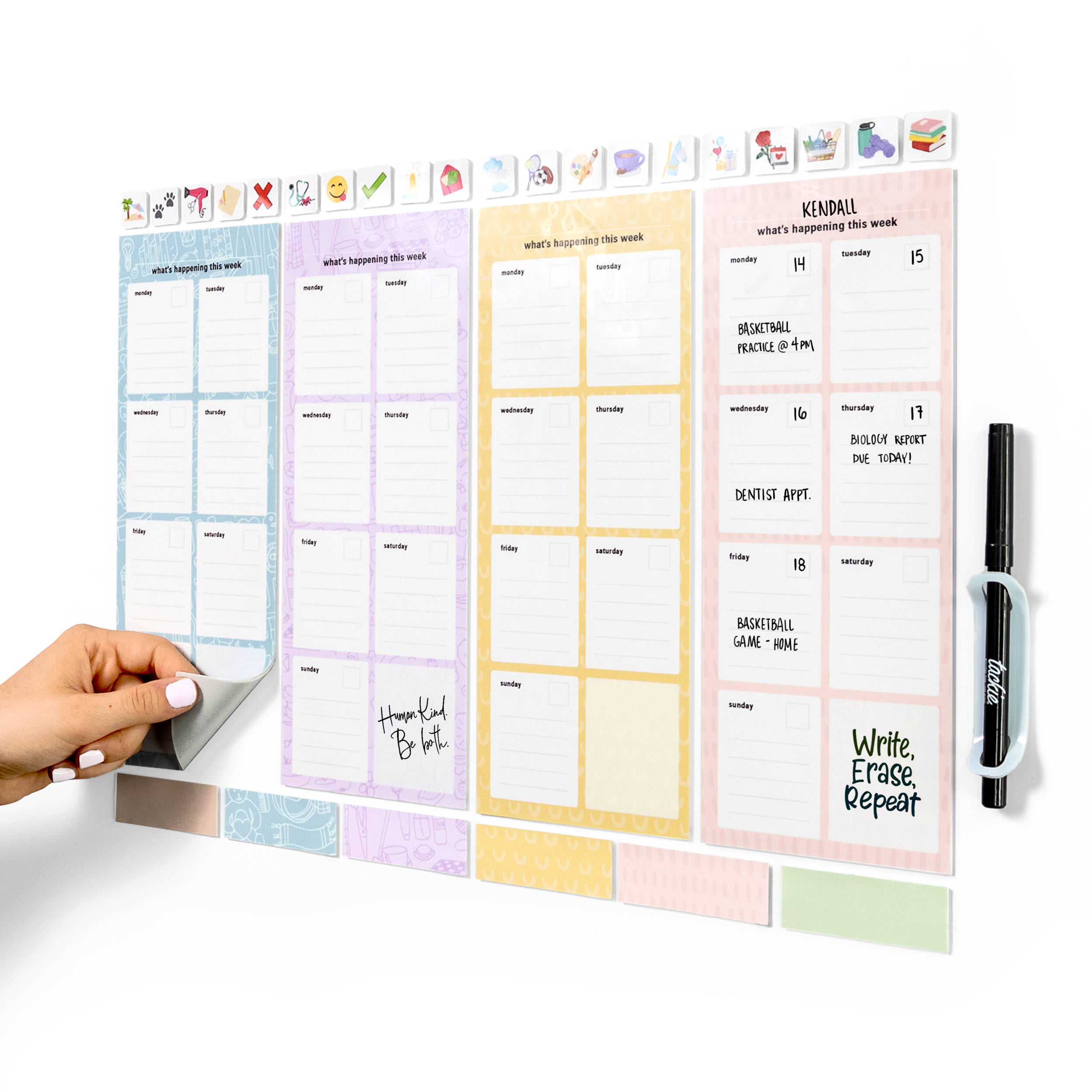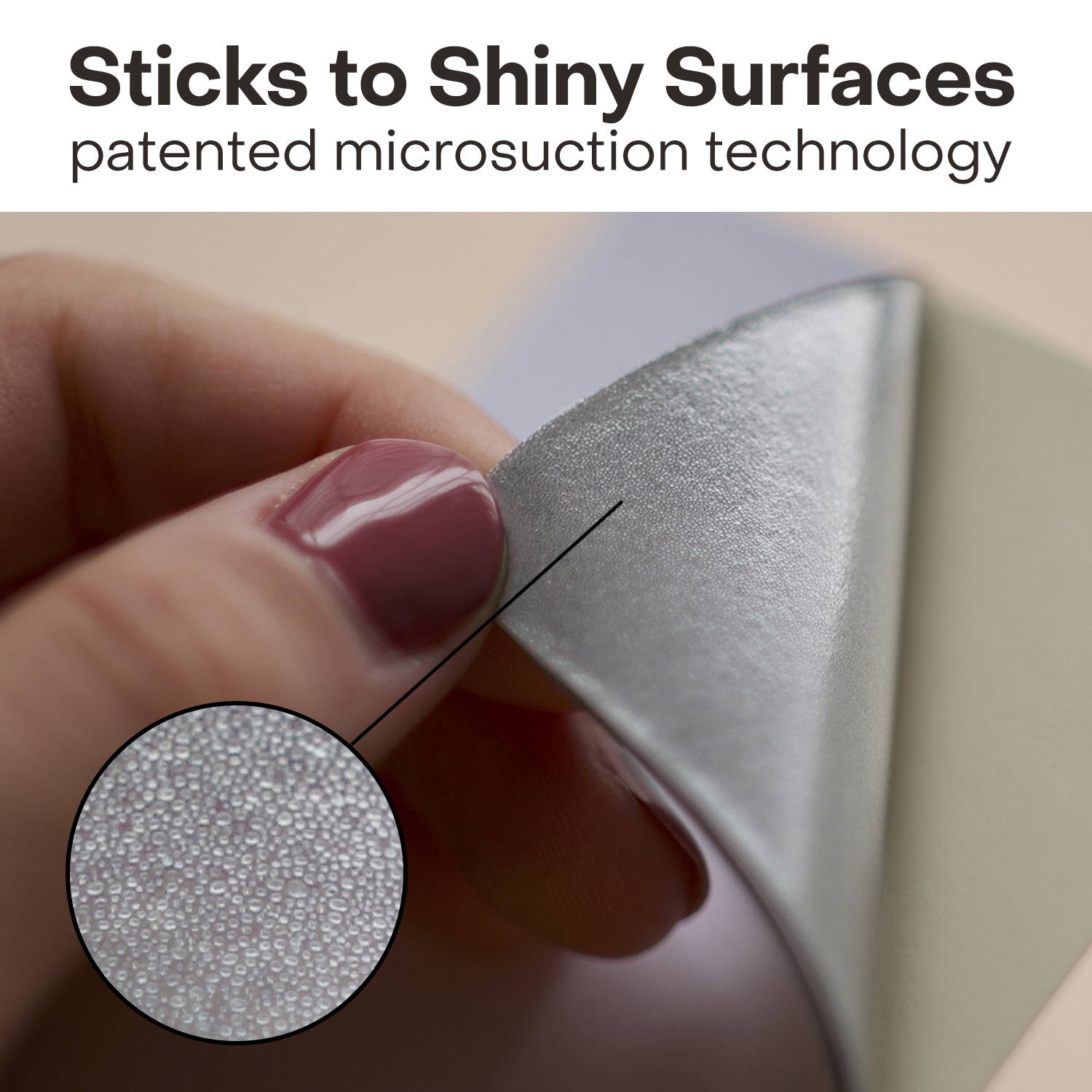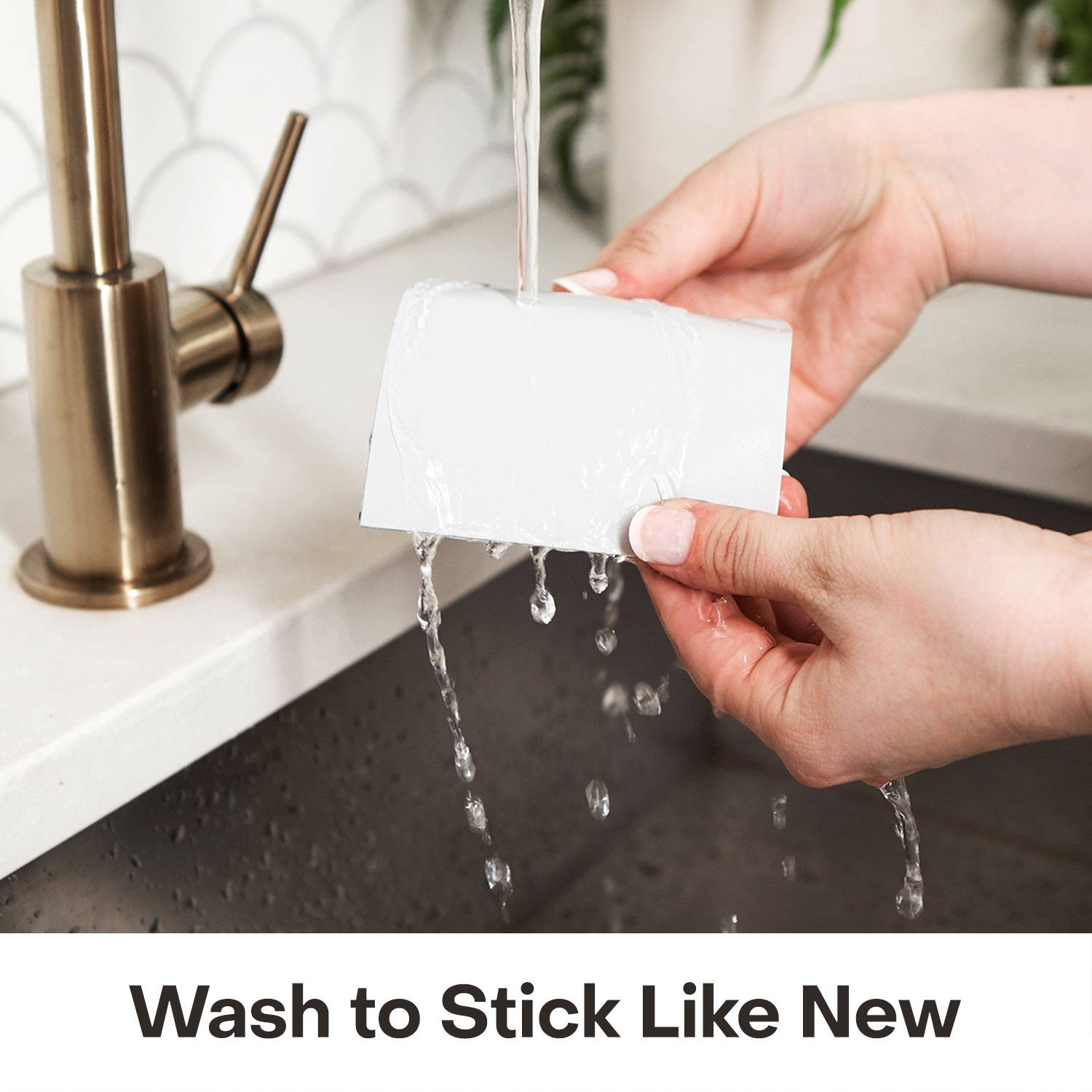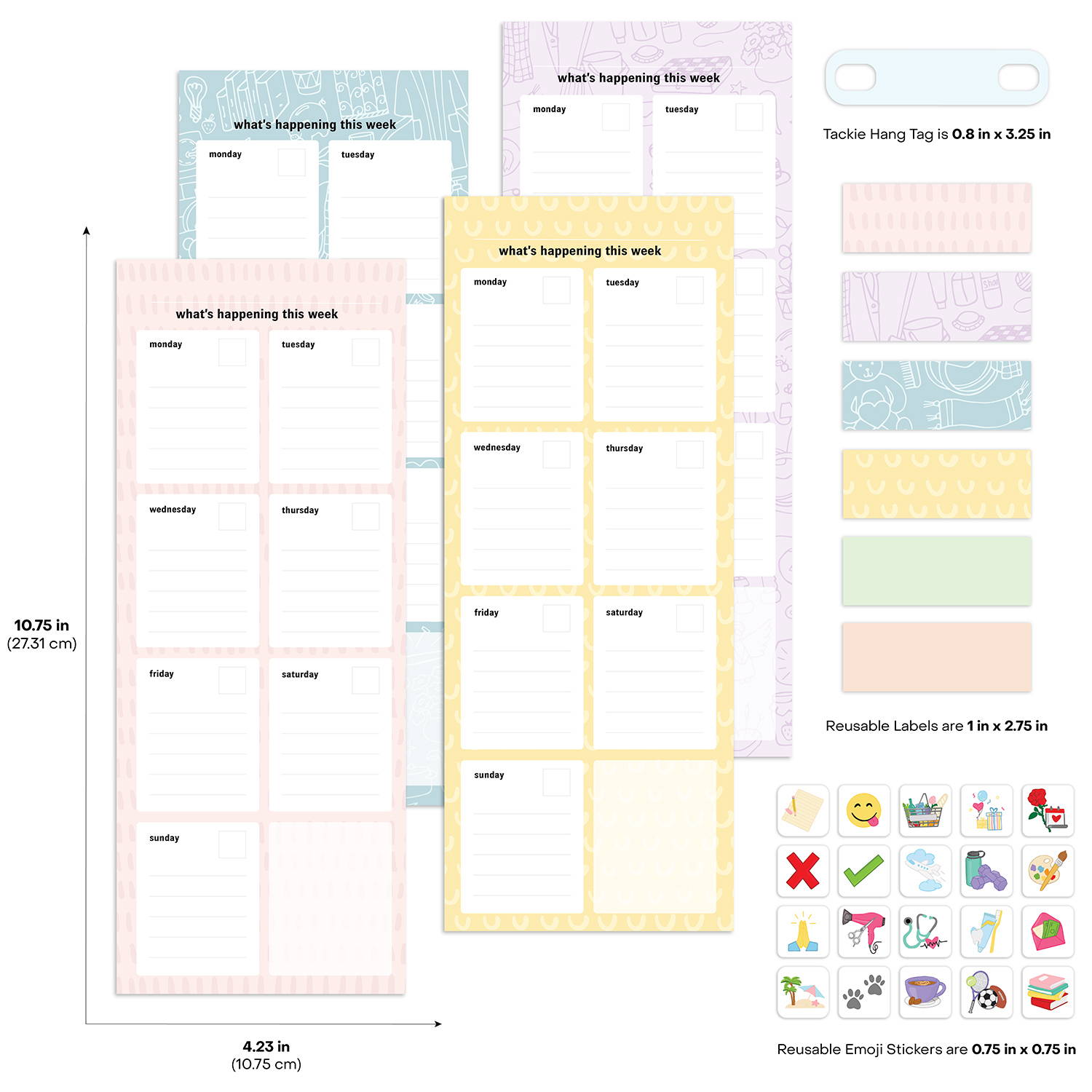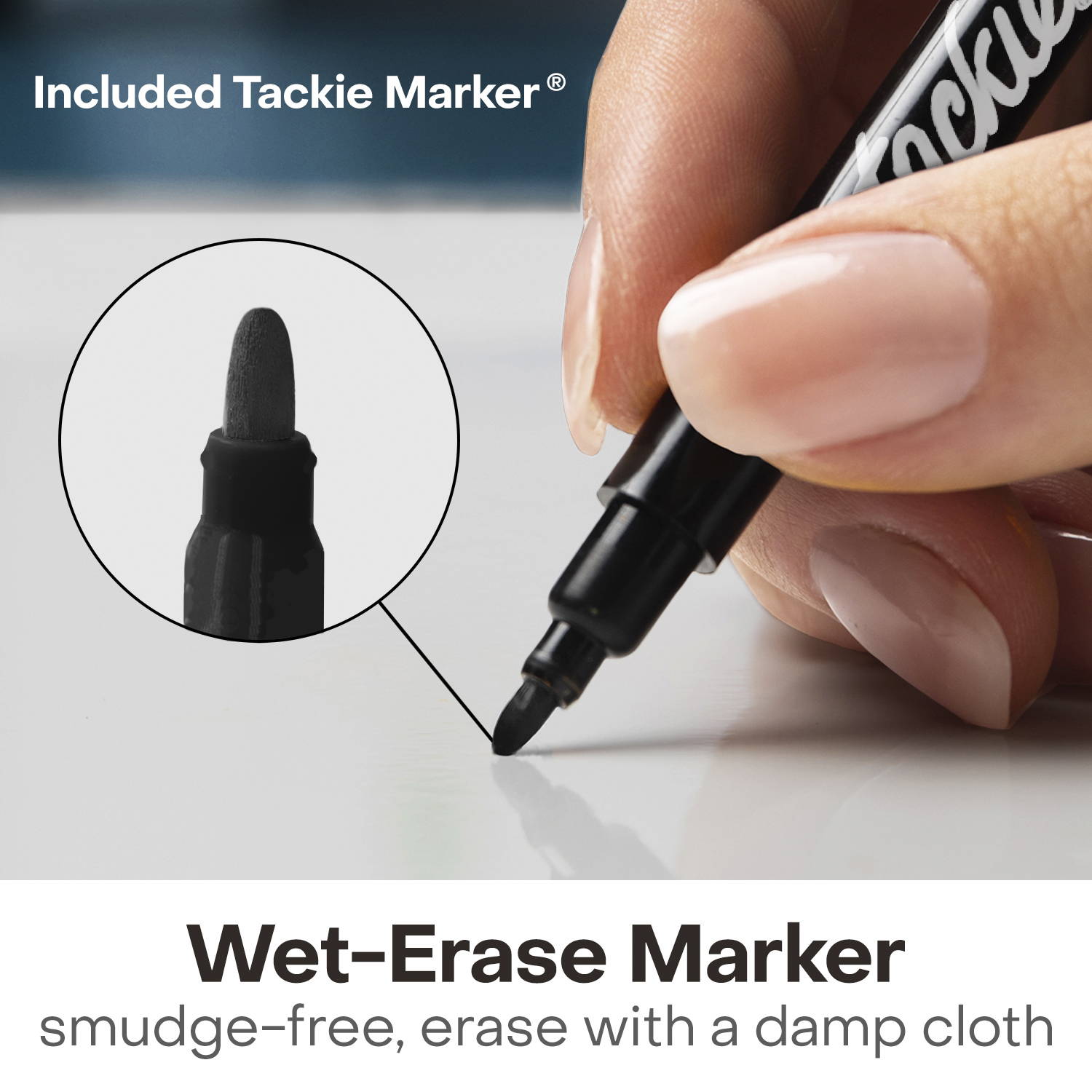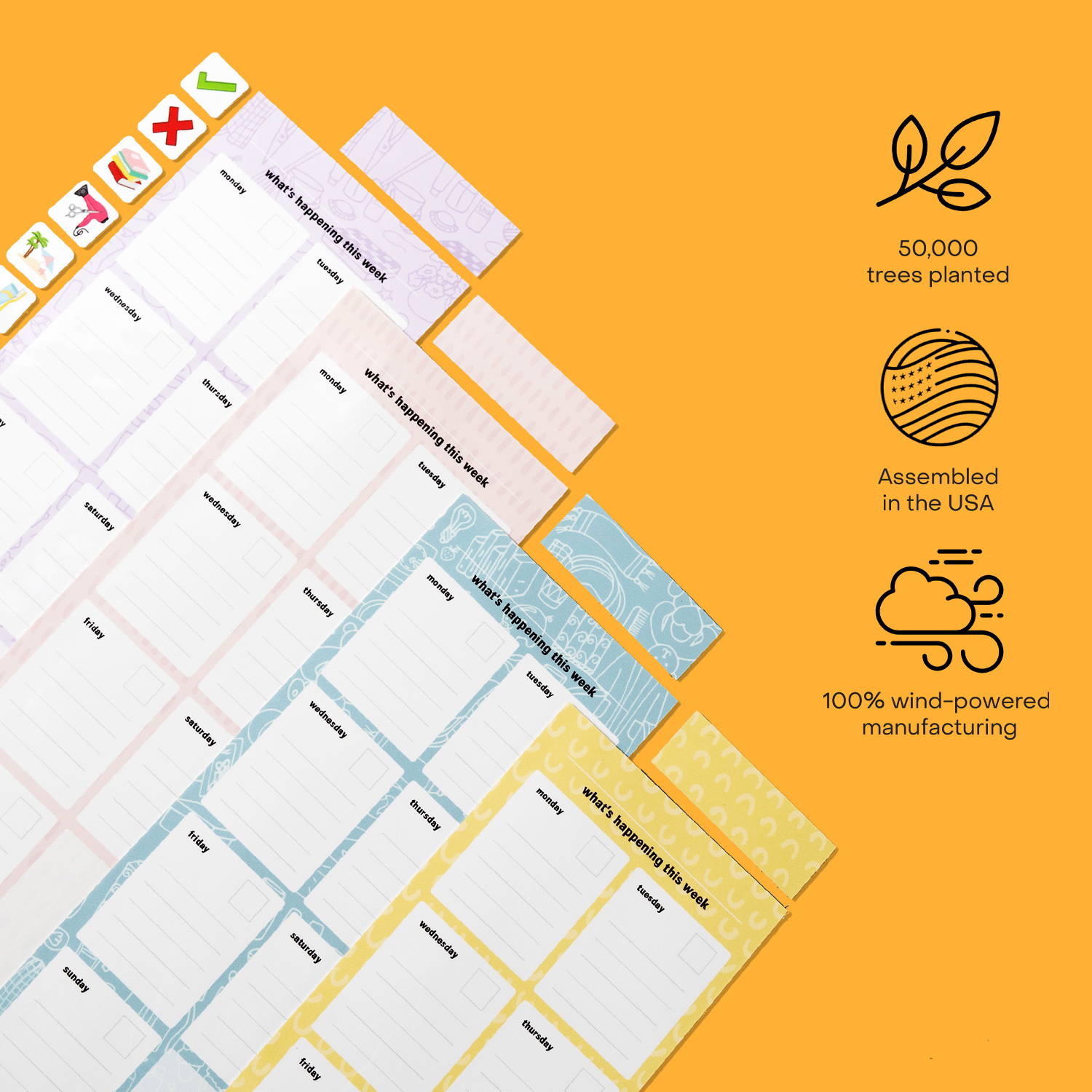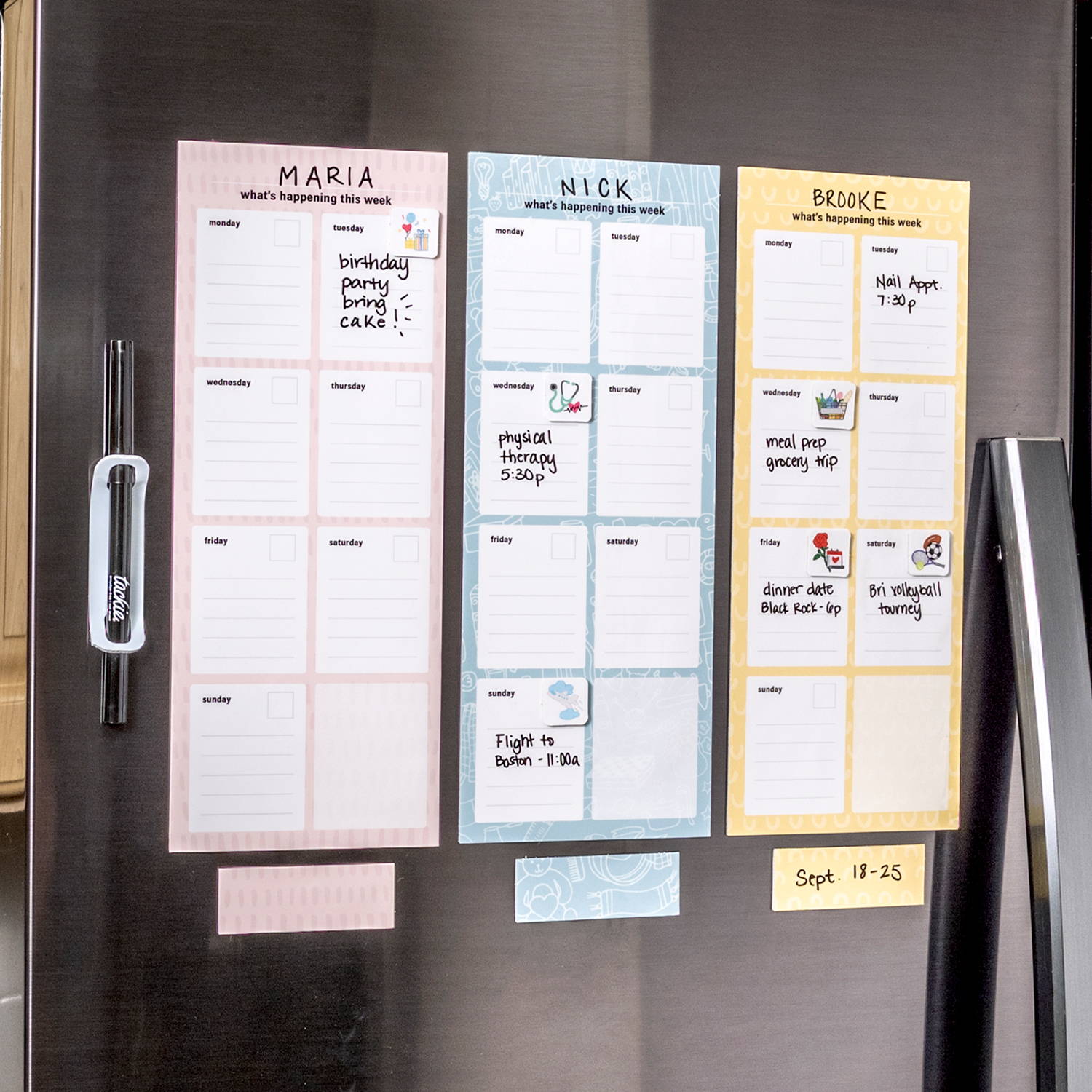 Household Organizer Bundle

---
---
Keep up with your family's schedule!
When you're balancing sometimes-remote, sometimes-in-office workloads with appointments, school pickups, practices, games, family dinners, and other events, trying to keep it all straight can be overwhelming. Keep everyone's schedule in one place with our newest bundle, then erase and reuse each individual planner thousands of times for a new plan every week.
Write, spray, wipe, erase, and repeat to reuse each piece of the bundle thousands of times! Every piece of this bundle can be reused up to 2,000 times each.
Each piece of this reusable bundles sticks to shiny surfaces without leaving residue behind and can be stuck and restuck, again and again.
Household Organizer Bundle includes:
(4) Reusable Weekly Planners, (6) Reusable Labels, (20) Reusable Emojis, (1) Tackie Hang Tag, (1) Tackie Marker