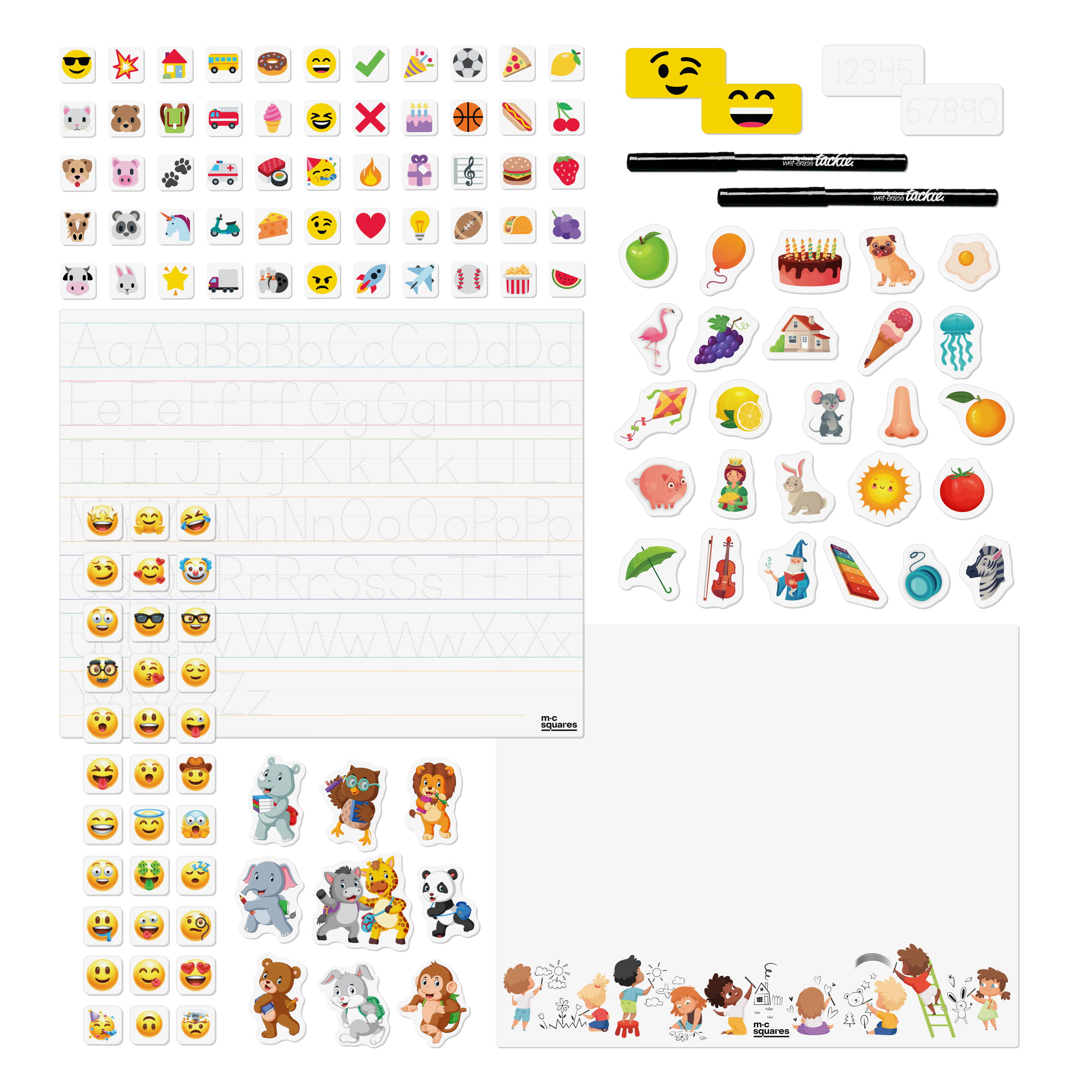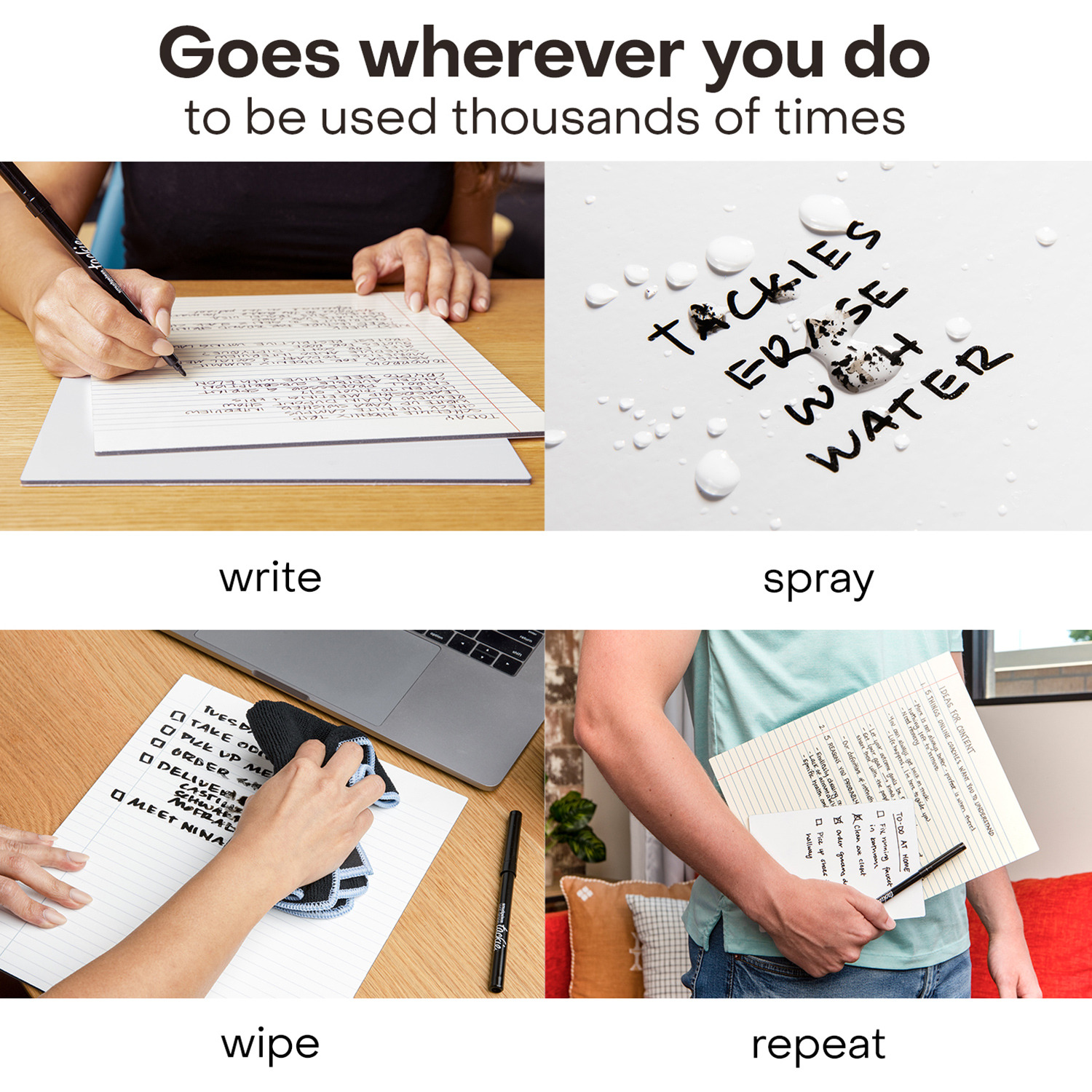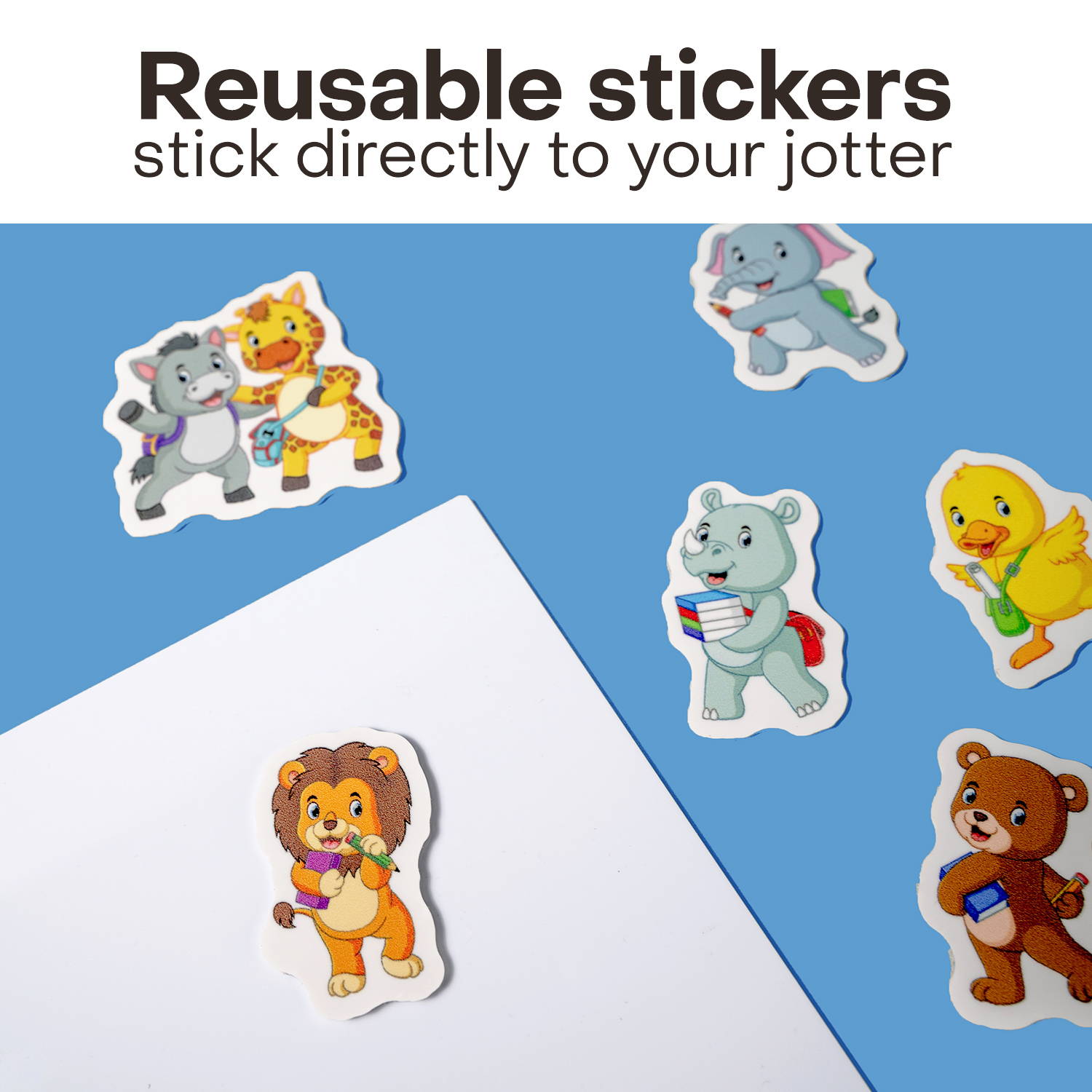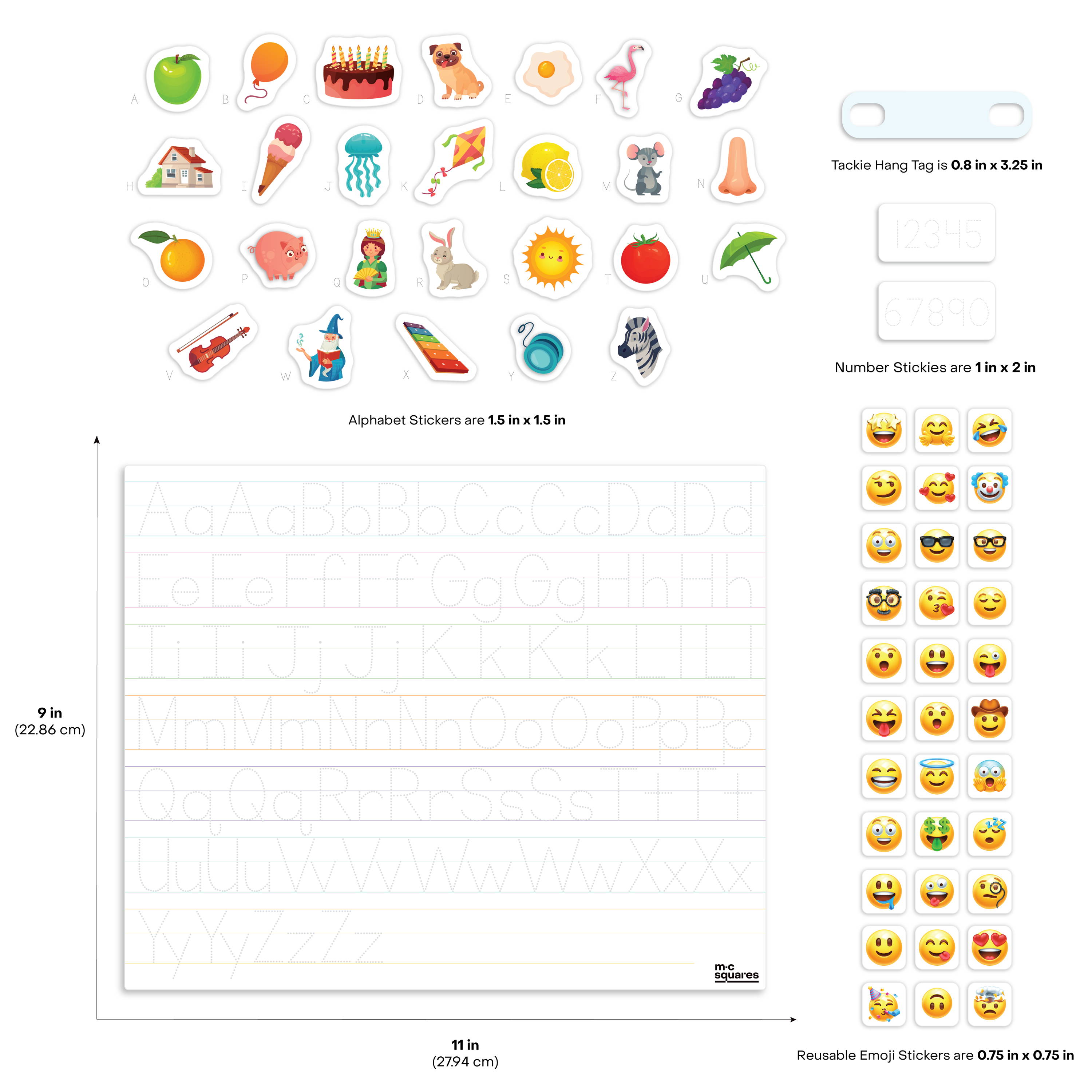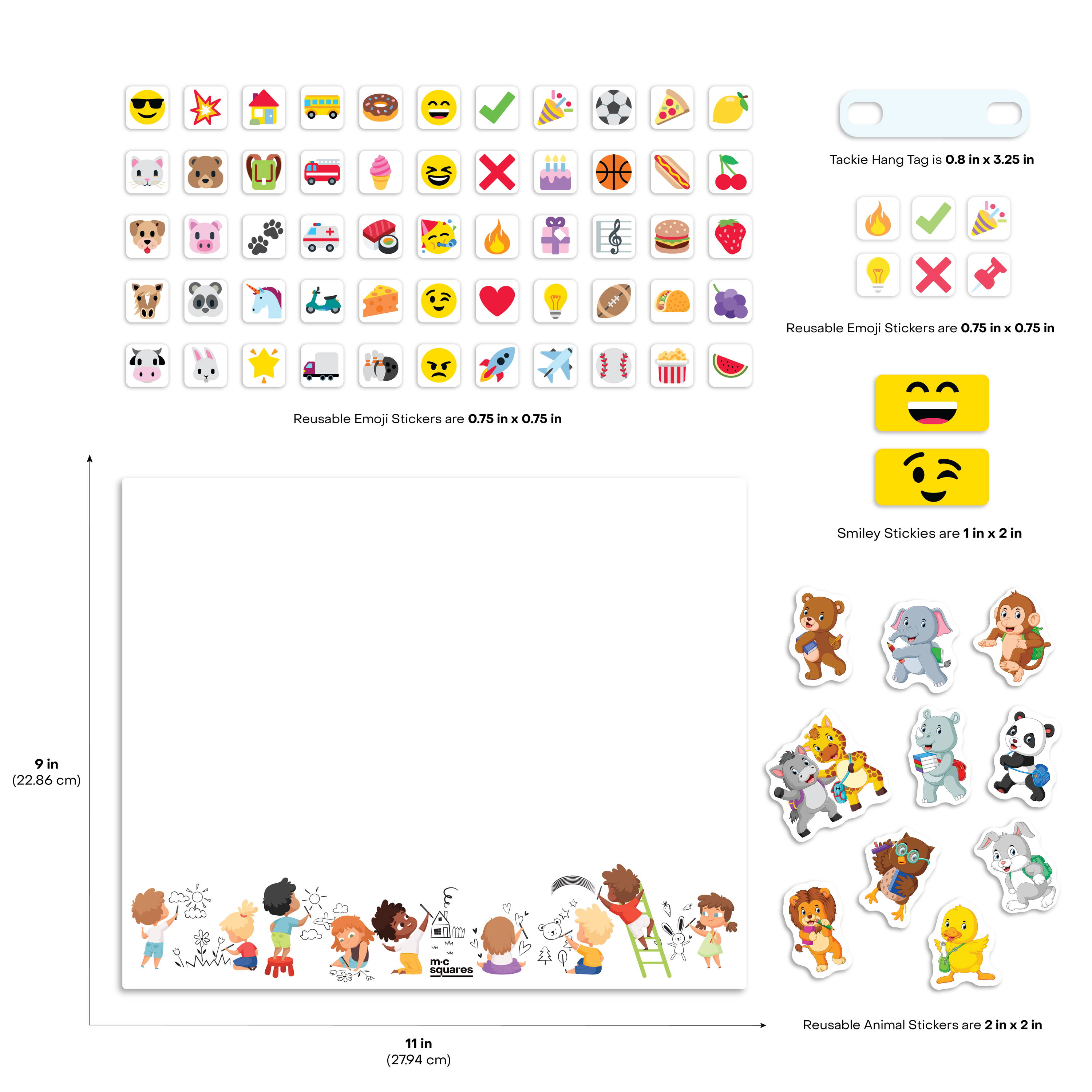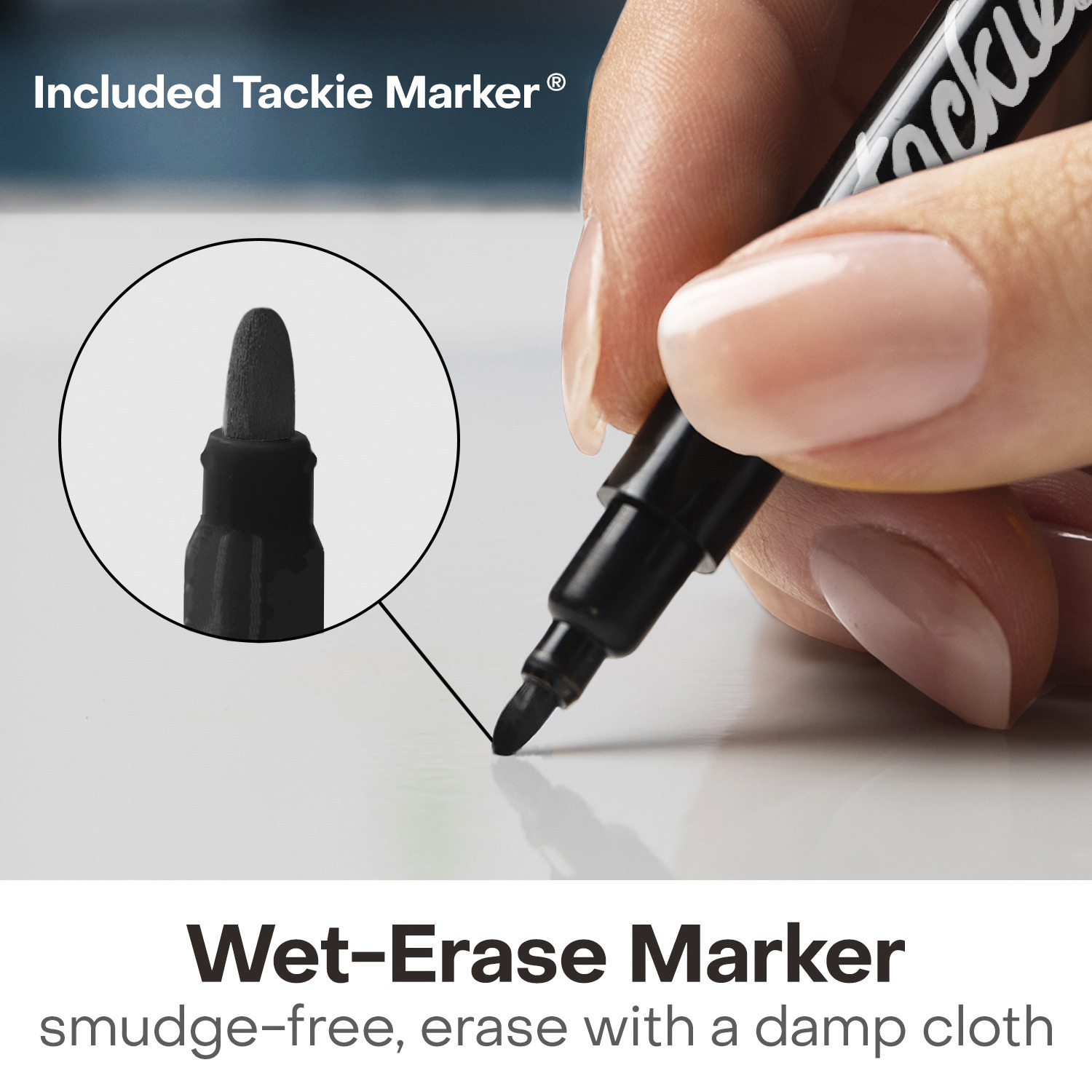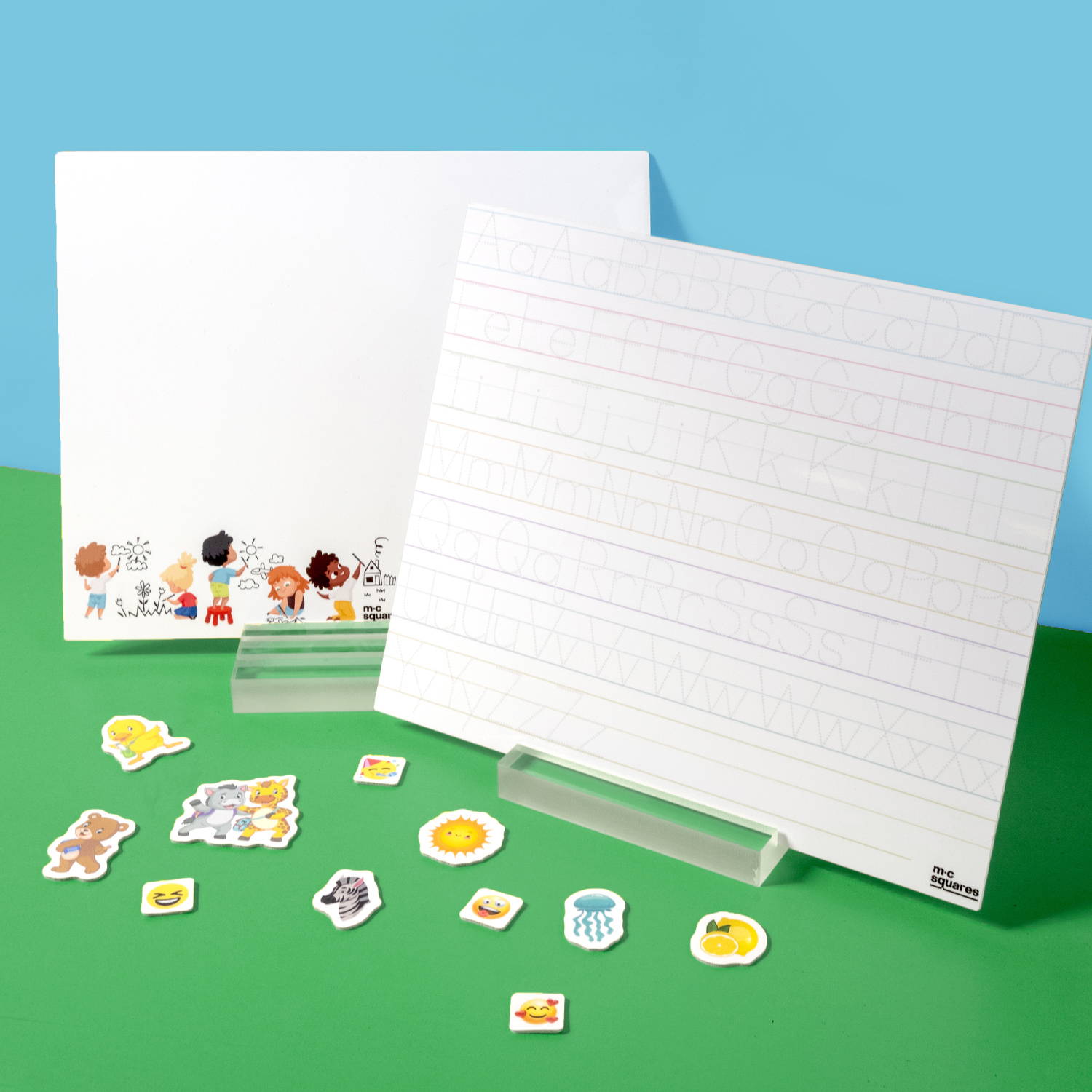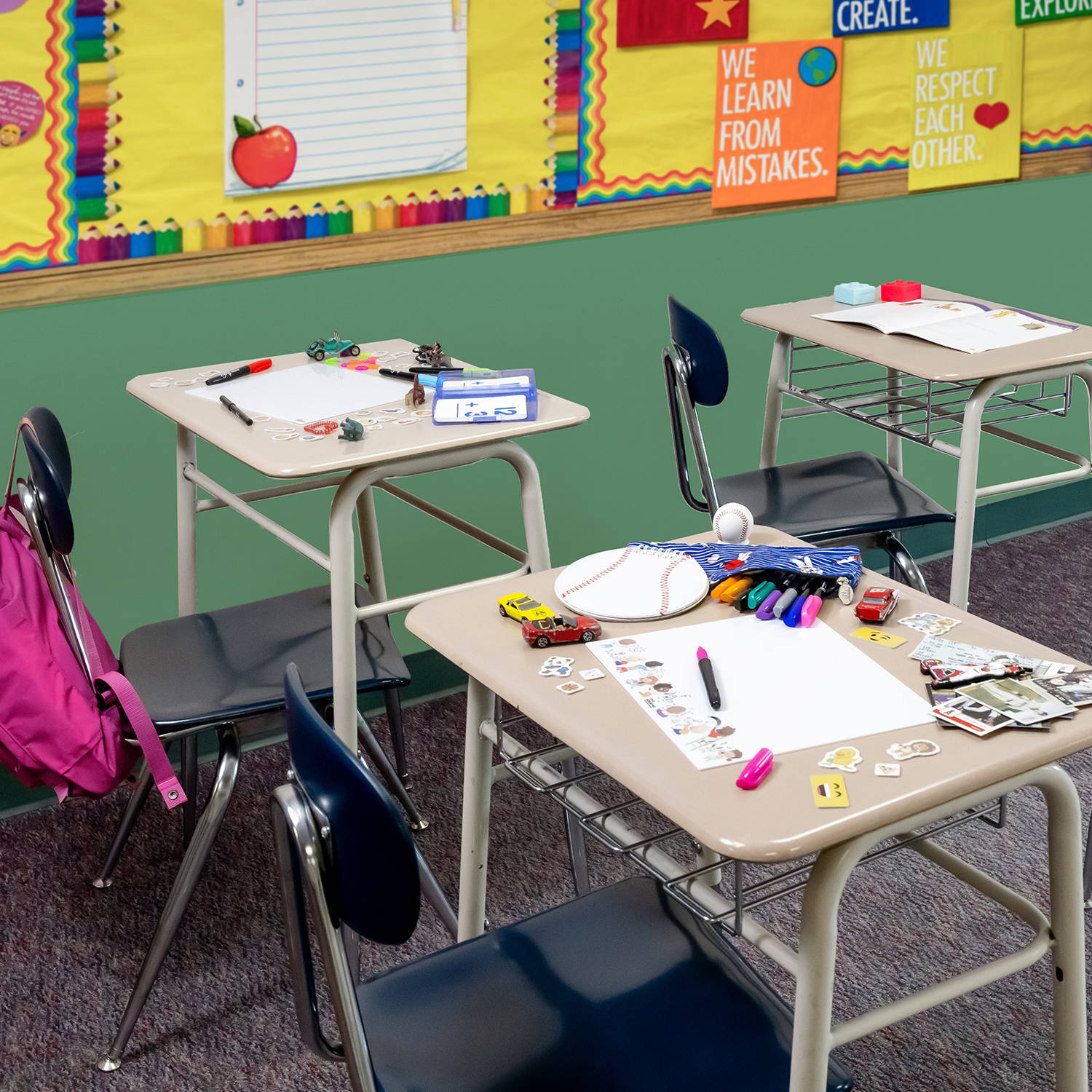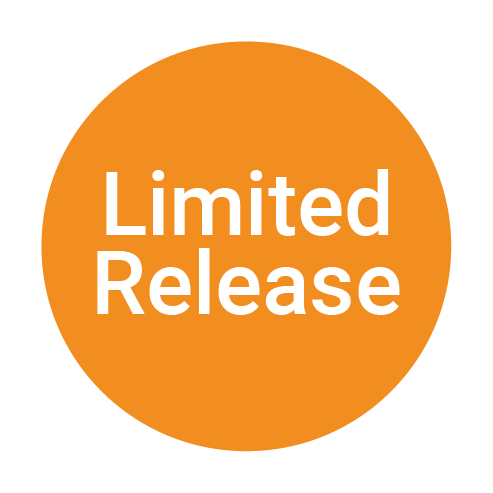 BOGO Alphabet Practice and Doodle Kits

---
$19.99  $39.99
You Save 50% ($20.00)

---
Buy one, get the other - double the fun for the price of one!
These kits are perfect for kids to color, doodle, practice, and learn without creating clutter or single-use paper waste. Take a picture of your kiddo holding their masterpiece to save as a keepsake, then erase and repeat. Buy one and get the other for a limited time while supplies last!
Our whiteboards are durable and won't stain, warp, or chip. Wash them with water and a soft cloth to reuse thousands of times for endless scribbles, doodles, and drawings.
Each kit includes reusable stickers and emojis! Remove and restick them thousands of times without leaving residue behind.
Included Tackie Marker uses liquid chalk ink and is non-toxic, low-odor, and erases easily from smooth surfaces like whiteboards, plastic, and glass with water.
If Tackie caps are left off and markers dry out, simply run the tip under water, replace the cap, and shake to revive the ink!
Alphabet Bundle includes:
(1) Rigid Alphabet Practice Jotter, (26) Reusable A-Z Word Association Stickers, (2) Reusable Number Practice Stickies, (33) Reusable Emoji Stickers, (1) Tackie Hang Tag, (1) Tackie Marker
Doodle and Draw Kit includes:
(1) Rigid Doodle and Draw Jotter, (10) Reusable Animal Friends Stickers, (2) Reusable Face Stickies, (61) Reusable Emoji Stickers, (1) Tackie Hang Tag, (1) Tackie Marker
Need more markers? Available in six or twelve vibrant colors, our wet-erase Bullet-Tip Tackie Markers and these kits are like peanut butter and jelly - one without the other is good, but they're so much better together!
Not intended for children under 3.